1993 Mercedes-Benz 300 CE cabriolet. 53,000 original miles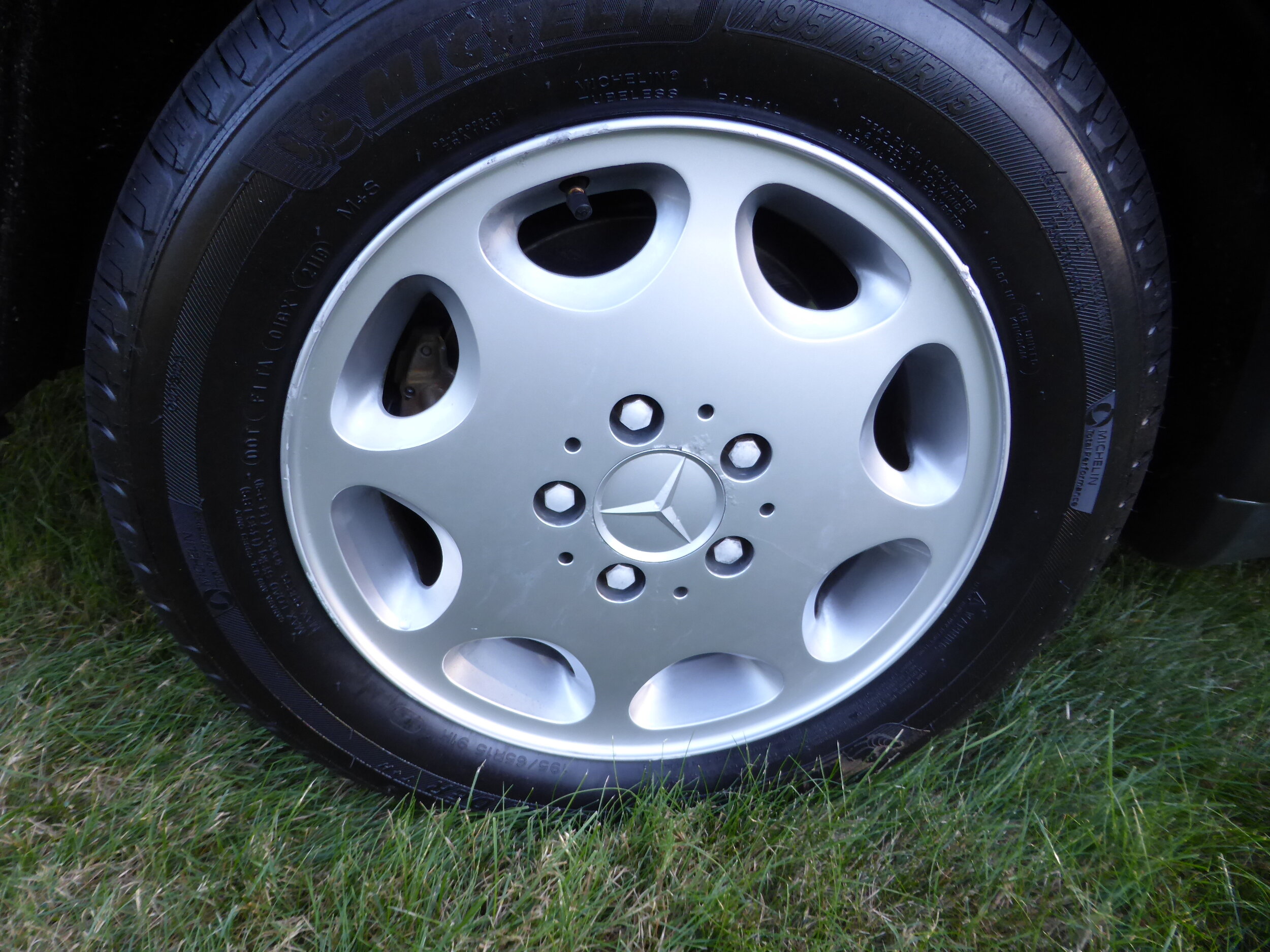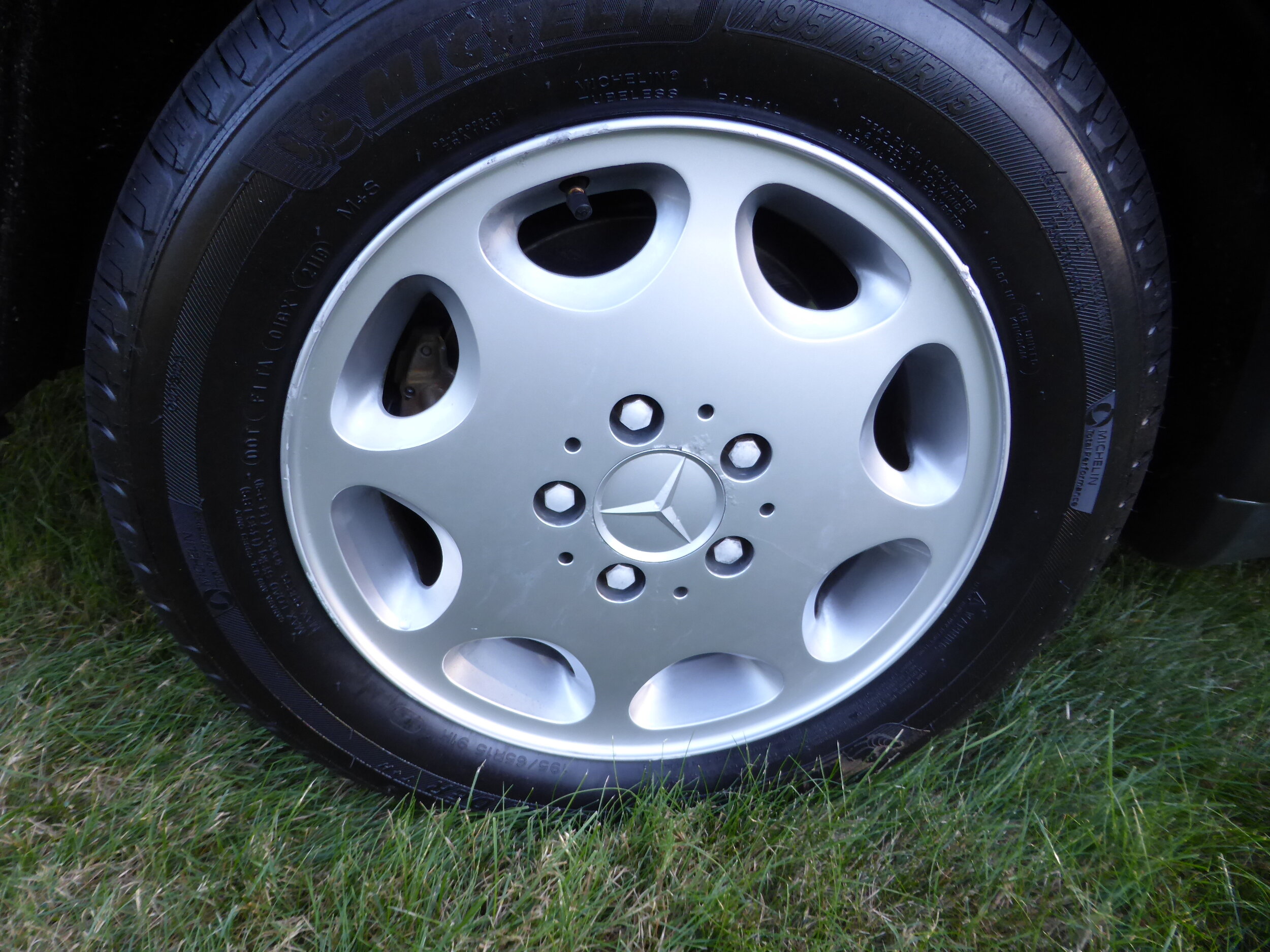 sale
1993 Mercedes-Benz 300 CE cabriolet. 53,000 original miles
1993 Mercedes-Benz 300 CE cabriolet. 53,000 original miles. Beautiful 040 black with a black canvas soft top and a full leather interior in parchment 265. Two owners from new with an outstanding service history and a perfect Carfax history report.
Here I have posted a few pictures just as I received this car. It has been through a thorough servicing and has received 4 new Michelin tires. It is awaiting cosmetic reconditioning and I will post the updated pictures as soon as I have them. The car will be sold in perfect condition!
These are truly rare cars to find, especially in this condition and with such low mileage. There was a total production of only 1,019 cars of this model sold in 1993, with a base list price of $76,500.00. Truly one of my favorite automobiles, I have owned many, but none with mileage this low and in such excellent condition. Please look very carefully at the pictures that I've taken. The paint on this car is near perfect, the carpets are as well, and the trunk appears like new. As you can see, no curb rash on any of the wheels, and the wood is clear and without any heat cracking. The spare tire has never touched the ground, and all the tools are present. It has received a full major service by us to bring it up to anyone's standards.
If you're looking for a great driving, smooth riding, show winning and absolutely beautiful car built before drag coefficient meant everything—back when an artist drew the lines of the car and not an engineering department—this is your car!
• Make: Mercedes-Benz
• Model: 300CE convertible
• Year: 1993
• Mileage: 53,000
• Exterior Color: black 040
• Interior: leather parchment full leather 265
• Engine: 3.2L DOHC 24 valve inline 6 cylinder
• Transmission: 4-Speed Automatic Transmission
• Drive: rear wheel drive
• Vehicle Identification Number: WDBEA66E9PB897826
There will be no disappointments with this car – just come and see! Please contact me with any questions you may have regarding my car or to arrange to view and test drive. You may contact me directly at either 401-465-1900 or barry@barrybixbyautomotive.com. Thank you for your interest in my vehicle and considering it as your family's next car. –Barry
Original build info from Mercedes-Benz shown below.
General Data
FIN WDB1240661B897826
VIN WDBEA66E9PB897826
Model Year 1993
Model 320 CE
Engine 104992 12 009798
Transmission 722369 03 815341
Order Number 0 2 704 16021
Order Location UNITED STATES (USA)
Interior LEATHER - BEIGE (265)
Paint 1 BLACK (040U)
Paint 5 65
Approx. Build Date 1992-11
Code Description
222 RIGHT FRONT SEAT, ELECTRICALLY ADJUSTABLE
240 OUTSIDE TEMPERATURE INDICATOR
241 FRONT SEAT LH ELECTRIC ADJUSTABLE WITH MEMORY
283 DRAFT DEFLECTOR
291 AIRBAG FOR FRONT PASSENGER
300 STORAGE BOX IN FRONT TRAY
340 ADDITIONAL 3RD STOP LAMP
420 AUTOMATIC TRANSMISSION 4-GEAR
443 TEMPOMAT (CRUISE CONTROL), AND STEERING COLUMN, ELCTRICALLY ADJUSTABLE
461 INSTRUMENT WITH MILES IND. AND ENGLISH LEGEND
471 ACCELERATION SKID CONTROL (ASR)
494 VERSION FOR USA
524 PAINTWORK - PRESERVATION
551 ANTI-THEFT/ANTI-BREAK-IN WARNING SYSTEM
581 AUTOMATIC CLIMATE CONTROL
593 HEAT-INSULATING GLASS, ALL-AROUND, HEATED REAR WINDOW PANE (SINGLE-SHEET SAFETY GLASS), BAND FILTER
600 HEADLAMP WIPER/WASHER
639 ELIMINATION OF FIRST-AID BOX AND WARNING TRIANGLE
652 8-HOLE LIGHT ALLOY RIMS
664 20 LITERS OF FUEL AND MODE OF PACKING VE III
673 HIGH-CAPACITY BATTERY
740 BLACK SOFT TOP FABRIC 9001
748 HYDRAULIC FOLDING TOP
757 BECKER RADIO GRAND PRIX 2000 - USA
803 CHANGE OF MODEL YEAR, THE LAST FIGURE SHOWING THE NEW MODEL YEAR
814 ACTIVE BASS LOUDSPEAKER SYSTEM
916 VEHICLES FOR HOT COUNTRIES - ADDITIONAL PARTS
• Make: Mercedes-Benz
• Model: 300CE convertible
• Year: 1993
• Mileage: 53,000
• Exterior Color: black 040
• Interior: leather parchment full leather 265
• Engine: 3.2L DOHC 24 valve inline 6 cylinder
• Transmission: 4-Speed Automatic Transmission
• Drive: rear wheel drive
• Vehicle Identification Number: WDBEA66E9PB897826